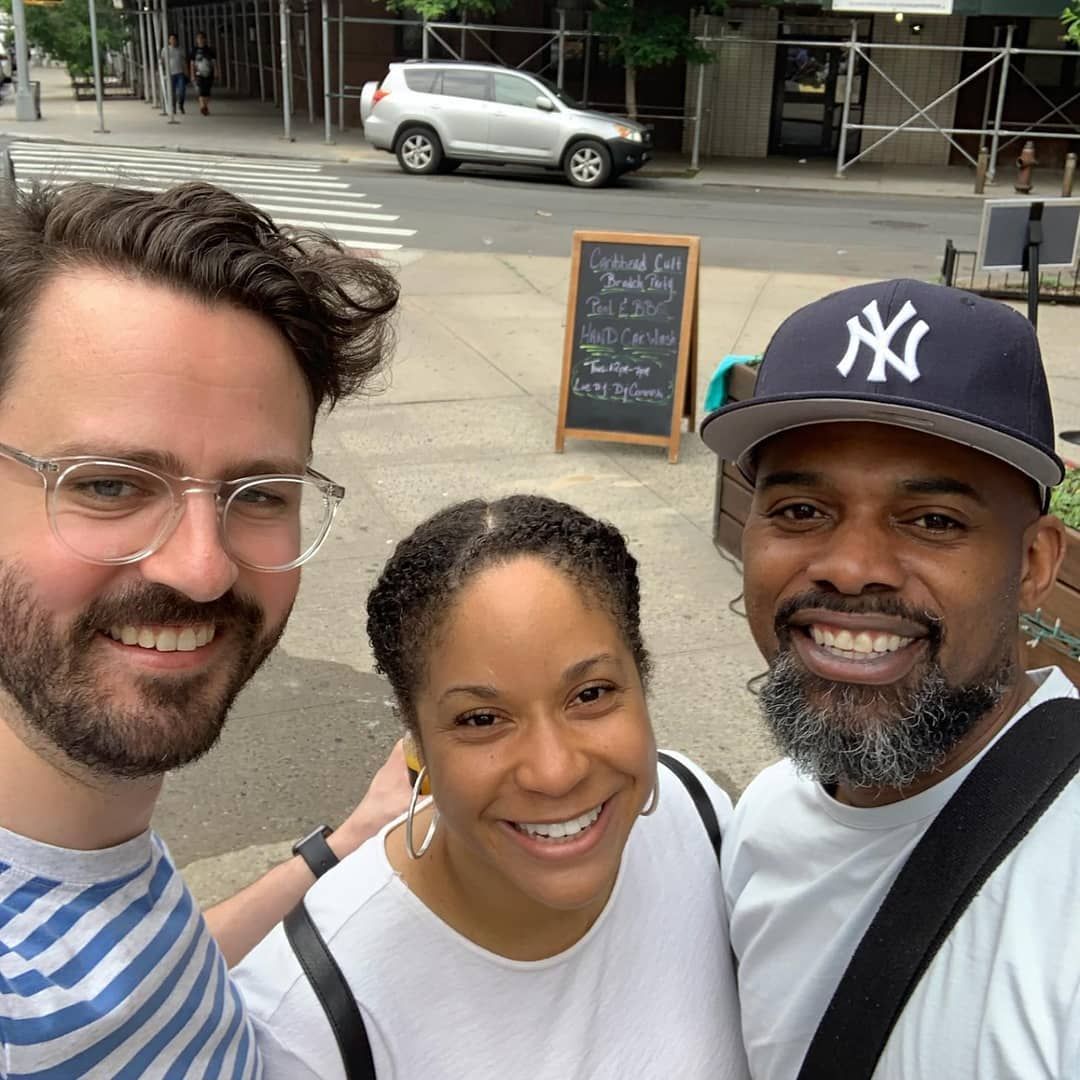 Saturday was such a beautiful day, I was taking a cruise on my bike when I passed this couple on 118th st. #FDB in Harlem. I heard them mumble, was that DJ Ness, was that him? As I kept it moving... I thought, maybe they recognized me from a past event somehere... A moment later, they shouted my name louder as if they knew me... I turned around to take another look at them and they approached me asking if was a DJ. I replied, yes, why do you ask. Homeboy said, my name is John and this my fiance Lauren. "We met at a wedding event years ago and I also recently booked you for our upcoming wedding in November." John and i have been communicating via email so I initially didn't recall what he looked like. He reminded me about the deposit he made?. I gave John my card years ago at his buddy's wedding ceremony at the Botanical Gardens. That was a nice wedding ceremony too. 
That aside, how random was this encounter? I surely didn't recognize them initially (John email does have an avatar, but it's tiny), but I'm glad they recognized me. Such a small world. We spent some time chatting about their wedding and how groovy it's going to be. They're a cute pair and very chill. 
Big shout out to John and Lauren... We're gonna have a Funky good time.