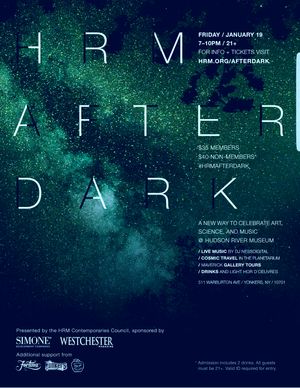 The Hudson River Museum is having this outta the world fund raising reception and I am providing the score for the evening. Its going to be a fun night with a special planetarium show and a cosmic dj set by your truly. Expect to hear an atmospheric, interstellar, hippy, soul set, all genres. 
The museum lobby will be set up as a bar and dance area, don't miss it 
Friday January 19th, 7pm-10pm 
35 for members 
40 for non members 
2 drinks included. 
511 Warburton Ave, Yonkers. 10701